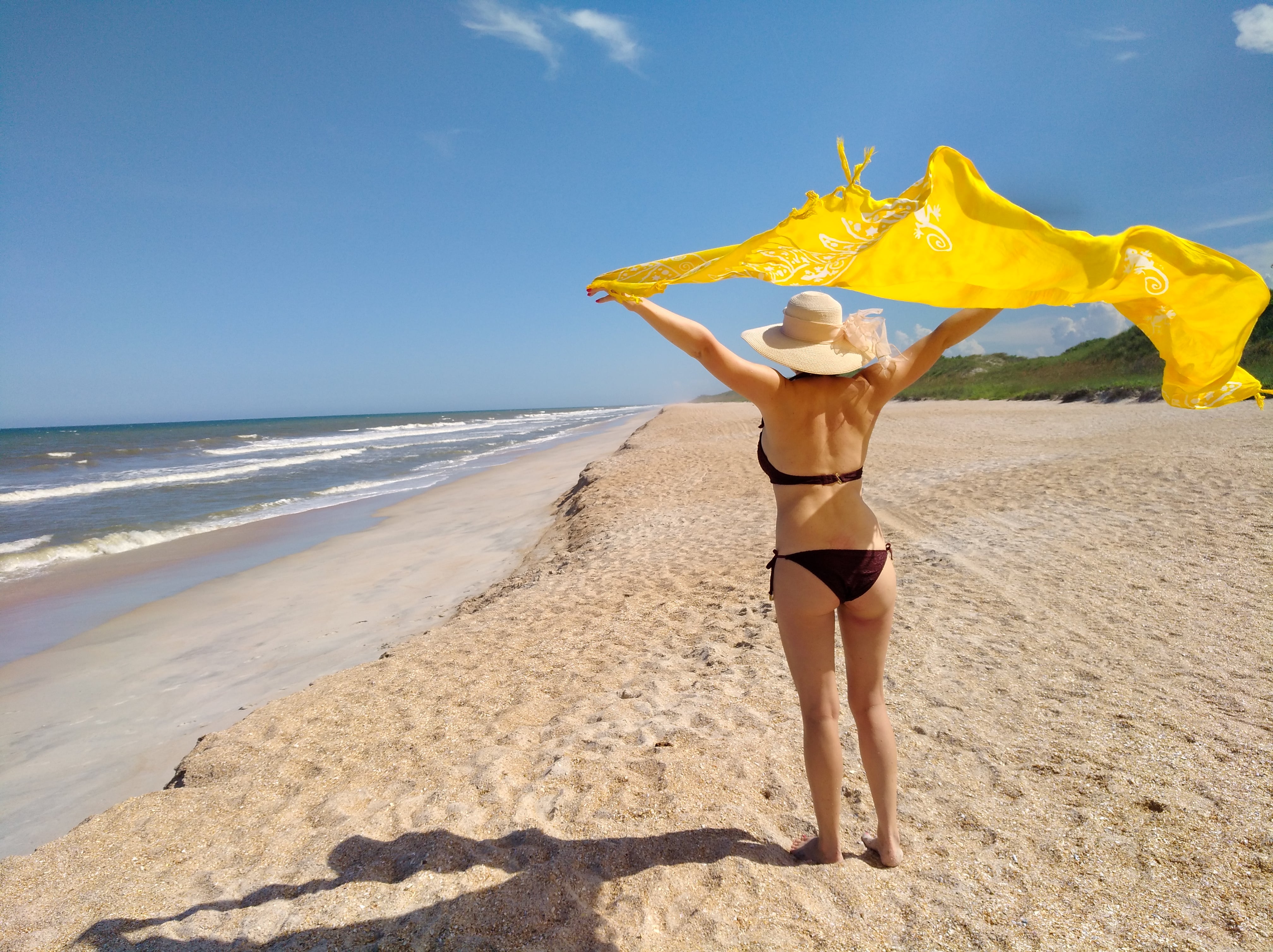 Flying Budget – The Secret To Fly Budget Without Surprises​
Flying Budget - The Secret To Fly Budget Without Surprises​
All the things you need to know and consider when flying (with) Budget (Airlines)
Within Europe and the US you can get plane tickets for low as 20€/$20 if you travel during the week. 
Being familiar with budget price systems can save you even more money. 
But you need to know where you can save money, and where you should pay the extra five Euros or Dollars to travel on budget and stress-free. 
Plus, having the right mind set, some patience and being prepared for some things helps as well.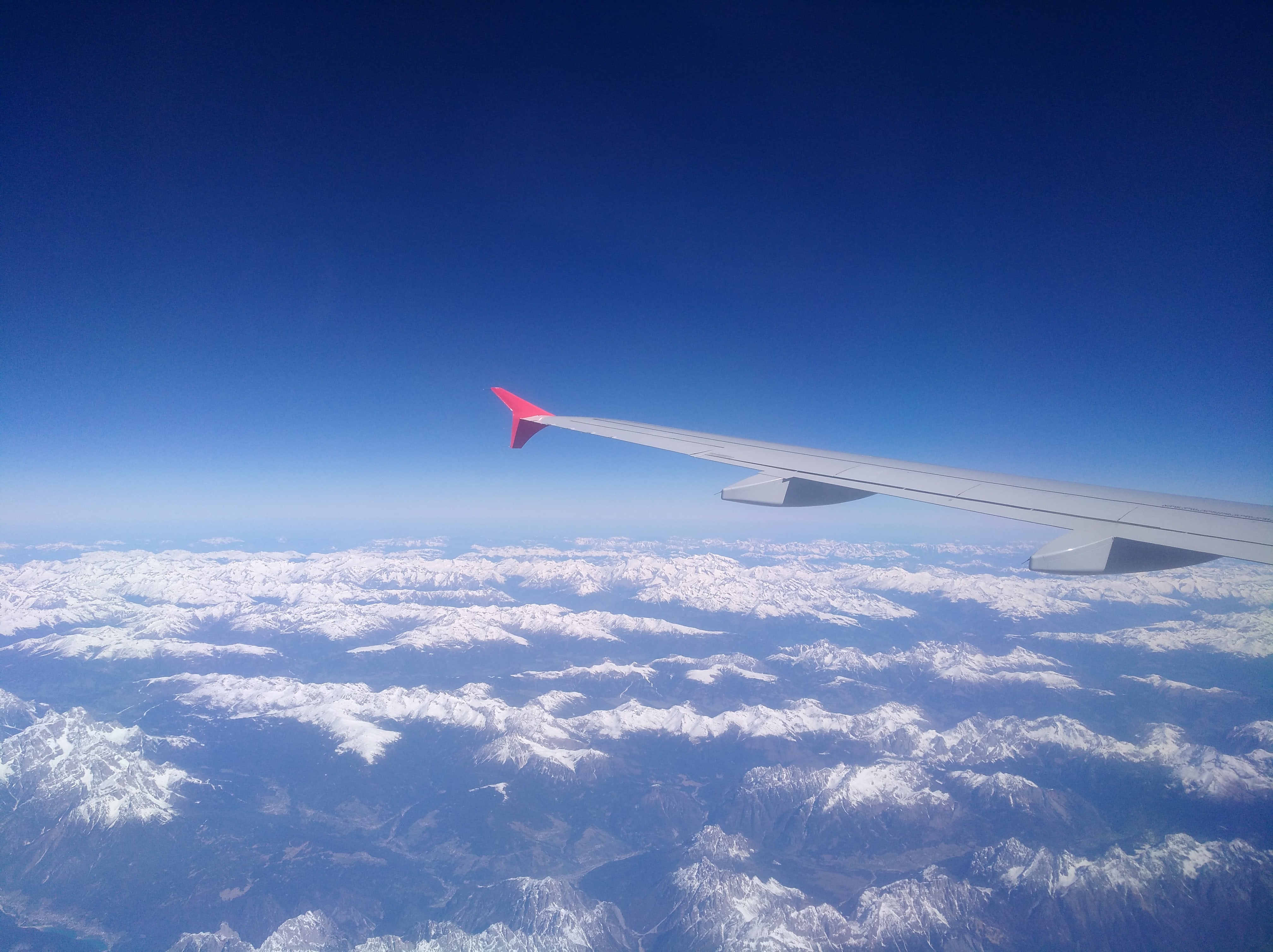 Airline loyalty and membership programs
As a budget traveller I am not loyal to any brand. I always research the best deal regardless. Why? Because it´s my nature. 
Even if Ryan Air offers the cheapest flights from Vienna to Cyprus, Easy Jet might has the best prices from Berlin to London. And when travelling on a budget, it´s almost always the case that prices are priority number one. 
Besides routes, airport preferences, travel times and the need for luggage affect the end price as well. So for different routes, times and travel types, different budget airlines offer the best price/ deal.
That´s why airline membership programs often don´t pay off. 
In 10 years of travelling I only signed up for one membership program. And only because my savings on the first two flights were larger than the membership fee. 
I am talking about the Frontier membership program. For 50$ a year, you get discounts on flights and extra (luggage) fees, not only for you but also for your travel partner.
We joined the Frontier membership last year because we already saved more than $50 (so more than the membership fee of $50) on our first booking. Otherwise we wouldn´t have. Why? Because the next time we booked flights, United Airlines and American Airlines offered better prices and were more convenient (time and luggage wise). So yes, standard airlines offer flights for the small budget as well.
Btw, budget airlines have no loyalty programs as standard Airlines. They know their customers are price sensitive. So you already save money with every booking and not just on bookings in the future.

Additional fees for everything
With budget airlines you don´t have entertainment, food or drinks included. With a 20€ or 25$ plane ticket that should be obvious. And let´s be honest you don´t really need it on a one- or  two-hour flight. If so, just bring your own and you will be fine! Or buy on board. The prices are mostly similar to Airport prices.
However, one a bit more controversial is the seating fee, where you need to pay if you want to sit next to your partner, friend or family (e.g. Ryan Air, Laudamotion, Frontier). Travelling alone, with friends or your partner, tis isn´t a big of a deal. I suggest saving the 4€ or $5 for each seat reservation (16€/ 20$ for a round-trip for two persons). However, for families especially with younger children, it´s maybe worth to pay to sit together (or book with an airline, where this is already included).
On our flight from Cyprus to Berlin, a family of six was seated all over the plane. First, with a fully booked plane, the overhead lockers were quite full and the dad had to help every family member with storing their  luggage. Next, the dad orders drinks and food for the whole family (because not included and all). Once bought, he needed to distribute it to everyone, seated all over the whole aircraft. Having some overweight himself and only one aisle where also flight attendents served food and drinks to all other passagiers, it became quite funny to watch. 🙂 (Having the right mindset and all). 
However, the highest fees are still the luggage fees. Not just for checked luggage, but also for hand luggage (Ryan Air, Frontier, Spirit). Or for having a personal item in addition to hand luggage (easy Jet). Also, the weight of hand luggage is often limited as well. And it can become expensive to have hand luggage with overweight.
In the past, most budget airlines included hand luggage in their standard prices. However, after many years of very full overhead cabins and many unsatisfied customers (because of checking in hand luggage before entering the plane and having to wait for the luggage after the flight), most budget airlines let you pay extra for hand luggage (Of course also to increase the amount of checked luggage and the profit).
Yes it sucks. But it also has its ups. There is much more space in the cabins. And with the new policies it's often much cheaper to add checked luggage (as cheap as 15€ for 20kg with Ryan Air). Especially for us as a couple, having one big checked luggage piece instead of two hand luggage pieces is much more convenient. We don't need to worry about all the liquids and other restrictions for hand luggage. Only the weight. And since every suitcase has its own weight, you can usually take more clothes with you when having one big one instead of two hand luggage pieces.
But not only in the booking process, also at the airport before the flight, luggage is a stress factor and can become expensive, when not knowing the luggage policies.
Nothing is more stressful than having to repack your whole luggage at the airport, because you have too much weight. And unfortunately ignorance is no excuse.
Most budget airlines have a 20kg limit for checked luggage. But for example Easy Jet lets you choose (and pay) between 15kg and 23kg. In general, the restrictions for checked bags are set (and not as strict as with hand luggage), whereas the policies for hand luggage change constantly. 
You would think after so many flights, we know to check the policies for each flight/airline before travelling. Usually we do. But for our Norwegian flight from Fort Lauderdale to Barcelona we just assumed the policies didn´t change since our last flight a year ago. BIG MISTAKE! We ended up repacking our luggage, putting every cloth on we had in our hand luggage. And even hid some stuff in the restroom. Only because this time, hand luggage and personal item TOGETHER had to be under 10kg …Yes we could have just paid the overweight. But $65 is quite a lot. And we like to save money where ever we can. Who doesn´t? 
So always check the airline´s luggage policies before each flight. Even when you fly frequently. It saves you time, nerves and money.
Planning ahead is often necessary to stay in budget. And as mentioned earlier, planning your travel luggage should be on your mind from the very beginning of travel plans. Besides for better price comparison, adding luggage after booking a flight is much more expensive (up to double). 
However, another factor to consider is getting to and from the airport. Budget airline's offer really cheap flights, but often to airports outside a city. And to times where public transport is limited. Therefore, plan and calculate costs for that.
With Ryan Air we had some really cheap but also really early flights this spring. So we needed to get to the Vienna Airport at 4:40AM. Only options to get to the airport were taking a Uber for 22€ or a Taxi for 25€. Five times as much as taking the public transport during the day.
With easy Jet we sometimes had the last flight of a day. Once with a delay of 3 hours. So we arrived at the Airport in Berlin at 2am. Getting a Taxi from the Airport to our accomodation would have been quite expensive. Luckily some drive now cars were not far. So we took a Taxi, but only to the next Drive now car (about 5 min drive) and drove the rest with the drive now car. Leaving us with 15€ instead of 35€+.
So cheap flights are not everything. And even if there is good public transport during the day. Early in the morning or late at night, Airport Shuttles, Express, Uber or Taxi are often the only options. And they usually cost more. So check how you get to the Airport at the time of your flight (don´t forget the 2 hour time window before a flight). 
Third, consider check-in and check-out times of your accomodation. Early flights are good, since you have a full-day for sightseeing without paying an extra night. However, many Hotels and Airbnbs have check-in times in the afternoon. So what do you do with your luggage in-between? (Same goes for late flights back.) Luggage storage? But where? And much is it?
Luggage storage is not as common as we would like. In Miami we ended up taking our luggage to the beach. We just had a layover of 8 hours. So no hotel or anything to store our stuff. The luggage storage at the Airport was only open til 5:30pm. Our flight was at 10pm. Driving into the city was not an option (price, time, stress). Since 8 hours at the airport is exhausting and the beach was only 10min from the airport, we took our luggage and got a Uber to the beach.
By the way. The best experience of luggage storage so far was in Berlin. Self-Luggage storage only a 5min walk from the airport (security reasons) as well as in the city at major train stations (e.g. Alexanderplatz). With only 4€ for 12 hours it´s perfect for every budget traveller. 
Depending on the airline and your destination you need to check in online or you will need to pay (e.g. Ryan Air). Especially for flights within Europe and the US (Exception: Long-distance flights as from the US to Europe (and vice versa). There you cannot check in online.). Depending on the Airline (and the tariff you booked) you can check-in online (or in an app) to specific times (a month, week or day before departure). If you don´t pay for seat reservations it´s sometimes wise to check-in online as early as possible to get a seat in the front/middle. However, sometimes the opposite is true. Especially, if the plane is not fully booked. You never know. 🙂
In General, online Check-in has only advantages. You save a lot of time at the airport. If you don´t have luggage to drop-off, you can go straight to security check. And if you do have luggage, the drop-off is often much faster, especially with the self-service machines at some airports. 
Also, you can choose to have the tickets on your smartphone. So loosing a ticket becomes impossible. 😉 Just make sure you have the tickets on your smartphones in an offline version. (Not every airport has Wifi.) For example with Ryan Air you can save your ticket in Google Pay. This way you don´t need internet to access it. Other options are screenshot or pdf. 
Budget airlines also have budget gates. Meaning they have the gate at the far far end of a Terminal (also they often have the shitty terminals). So wear your walking shoes and pack your hand luggage in a way you can carry it for longer. If you have difficulty walking, I highly recommend getting to the airport early. Maybe also book assistance.
At the gate, be prepared to stand while waiting to board. Seats are often limited. In Berlin Schönefeld you should also visit the restrooms and fill up your water bottle before going to the gate. The budget gates often only have one vending machine, if any, and no toilets.
Also, don't be surprised to get on a bus instead of a plane when boarding. Especially Easy Jet and Ryan Air have often parking positions on the roll field only accessible by bus. So you will board a bus first, which takes you to the aircraft. Same goes when arriving.
Wait, wait, wait some more
After the walking, comes the waiting. Small delays on departure are common. It seems budget airlines are last in line for everything. Including take-off on the rollfield and getting staircases and buses upon arrival. So waiting in the aircraft is common as well.
When waiting at the gate, you can fill up your water bottle (being sustainable and all). Make use of the Airport Wifi (if available). Download some playlists, podcasts or audiobooks on Spotify for the flight. Make sure your devices have enough battery. Read. Write. Whatever you like. But definitely visit the toilet before getting on a plane. Especially on flights in the morning, the toilet can get quite busy on board (all having had their morning coffee and such). Also, toilets on board don't always work (had this already twice this year). Which hasn´t to be a bad thing. This way people can´t smoke in the toilet. Yes people still think it´s ok to do so. Keep reading.
Meet an Interesting Crowd
Drunk people, loud people, stoned people, all flying budget. So be prepared and have your headphones and tolerance on board. Here some stories just from the last year.
On our flight from Denver to Miami one guy smoked weed in the aircraft toilet. 
On our flight from Fort Lauderdale to Barcelona the woman sitting right next to me smoked her e-cigarette even next to me in the main cabin.
And on a late-night flight from Vienna to Berlin some guys got drunk right before the flight and continued on the plane. 
I think some people choose budget airlines because they think they can abandon the rules easier. Or that the rules are not enforced as strict. However, just be prepared and relaxed. The good thing is, you always have a story to tell. 🙂
I hope this post helps you to save you some more money and to stay in budget when travelling with budget airlines!
As I like to say "The struggle is real". And that is definitely true for flying budget.
Whereas I love to travel and encourage you to travel I also like to appeal to you to minimize flights as much as possible and go for slow travel. 
Taking a road trip or the train has its benefits and is better for our beautiful planet. 
Travelling within one continent can be so rewarding. 
Please think about it the next time you plan a trip. Thank you!
If you liked this post, please share it with your friends and family! The more, the merrier! Let´s travel on a budget together!