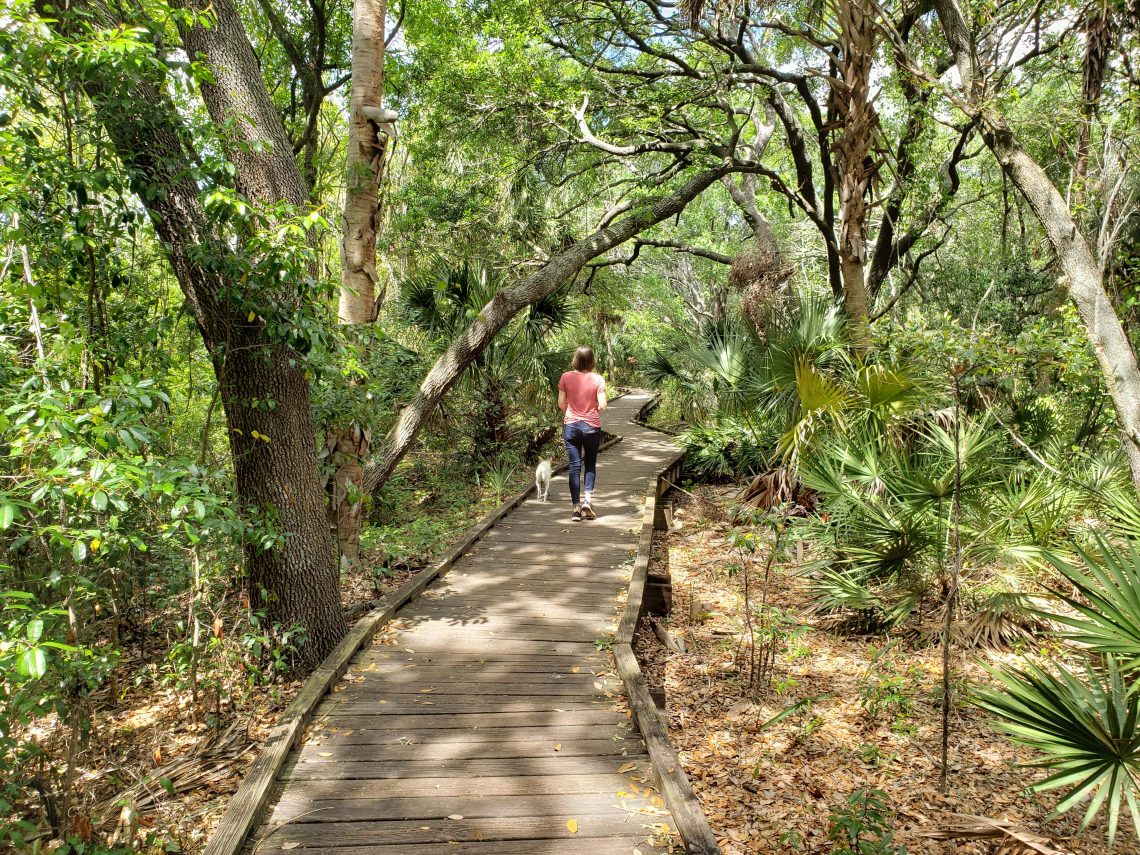 House sitting love – Why house- and pet sitting is the best way to travel
House sitting love - Why house- and pet sitting is the best way to travel
All the reasons why house sitting is the best to travel and to live a nomadic life
House sitting for over two years now, I must love it. Otherwise I wouldn´t do it. And I do. Of course I have my ups and downs with house sitting as with every relationship. But I am glad I can say that the perks definitely outweigh the downs. 
And I honestly think, that everyone should at least house sit one time in their life!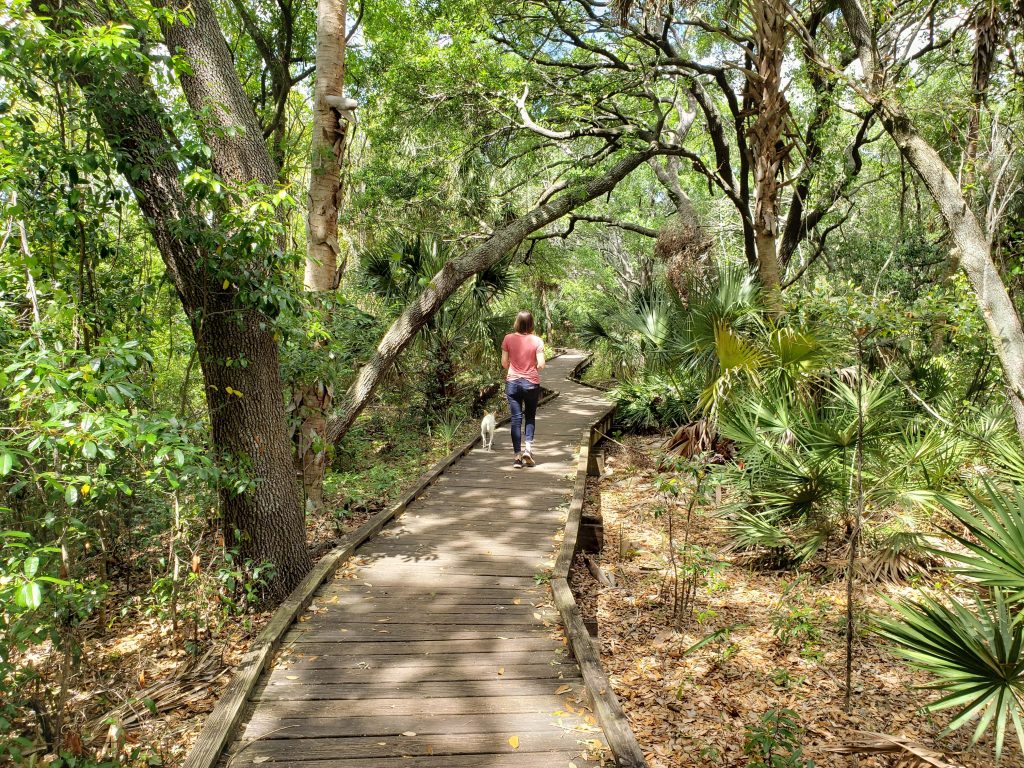 For me, house sitting often feels like visiting distant relatives you just haven´t met yet. You know, as the one great grandfather who emigrate to the other side of the world to found a family there. Never had contact with your family again, but you are now visiting his descendants.
But even if it isn´t a distant relative. You will meet people who love animals, travelling and meeting people like you. So you already have a lot in common! And animal lover have always a good heart!
So let me tell you all the other perks of house sitting that will convince you, if you are not already, that house sitting is an experience you need to have!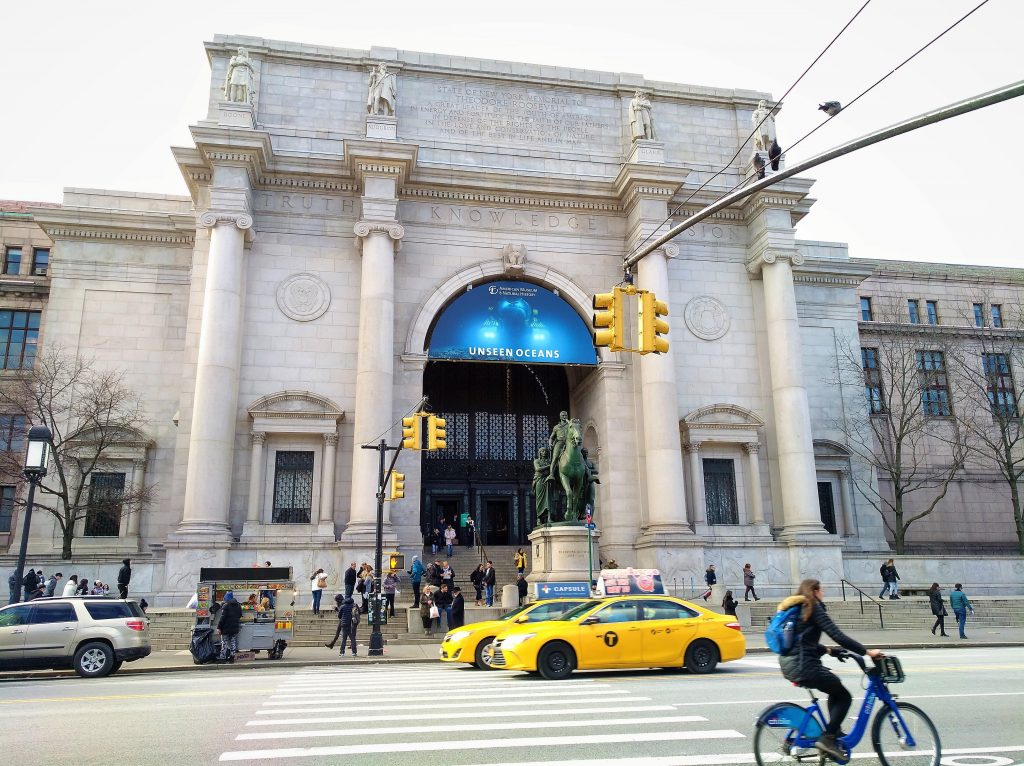 The main reason why I started house sitting and probably most of you did, or want to, is saving money on accommodation. 
Besides transportation and food, accommodation is the highest expense when travelling. So house sitting is even more attractive when travelling on a budget. 
You only have to pay the yearly membership, which with under $100 is really nothing compared to what you get.
However, besides saving on accommodation, you also save on food, entry fees and sometimes even transportation. And often you have Amazon Prime, Netflix, Hulu or some other streaming service free to use. So since we are house sitting full-time, we don´t have any subscription on our own, except Spotify. But you are probably more interested in free tickets and such. So let me share some of the freebies we got so far.
During our house sit in Manhattan (Upper East Side 🙂 ) we were lucky enough to get the owner´s Museum membership card. So we´ve visited the American Museum for natural History for free, saving us $30 per Person! 
When house sitting in Chicago we had free access to the Chicago Architecture Center, which was great. Learned a ton and I highly recommend it. 
And a couple who we were house sitting for in Hendersonville, NC, even had free tickets ready to use for us for the Biltmore Estate! This is the main attraction in the area and you pay like $70 per person for a basic entry ticket. We were so thankful. Because we´ve been to the area before and wanted to visit the Estate. But were not willing to pay that much. So it was a nice surprise upon arrival!
With house sitting you may also save on transportation. Often, the owner picks you up from the airport if needed (and not too far). Which already saves you money, right? 
Some people let you use their car, especially in an area where it is needed. Or as a thank you because their pets need a bit more attention and time. Or they want you to take the dogs to parks and such. Whatever the reason is, if you don´t have a car it´s really nice to have one for exploring and basic stuff like grocery shopping. 
Others let you use their public transportation card, for example the Oyster card in London or the Charlie card in Boston. Even if you need to put money on the card, you save the cost for getting one on your own and you save on every journey. 
And if you are really in for a treat, home owners cook for you upon your arrival and some might even stock up the fridge an such for your stay. So saving on accommodation AND food! Great!
Pets to enjoy, play and explore with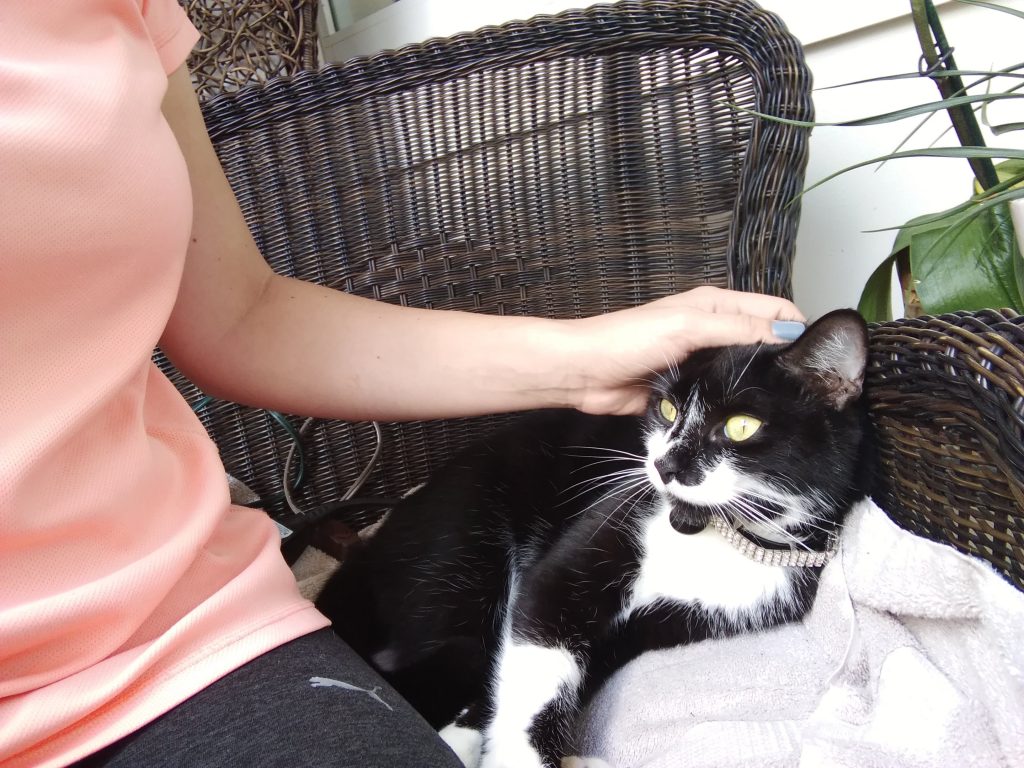 Pets give you joy. Cheer you up. Comfort you. Make you laugh. Make you exercise. Make you not feeling alone. Make you socialize. Overall, they are just awesome. 
Today I was a bit unmotivated, soo tired and down. So I was very grateful today having Jessie (a Golden Retriever) at my current house sit. She follows me everywhere, even lies besides me when I do my Yoga. And petting and cuddling her is the best feeling. Working on my blog all day I feel often stressed with everything else going on. But a 5 min break to cuddle her or walking her and Mika (also a Golden Retriever) after lunch relaxes me more than anything else.  
I could share so many more stories. But I keep that for another time. 😉
Having the comfort of a home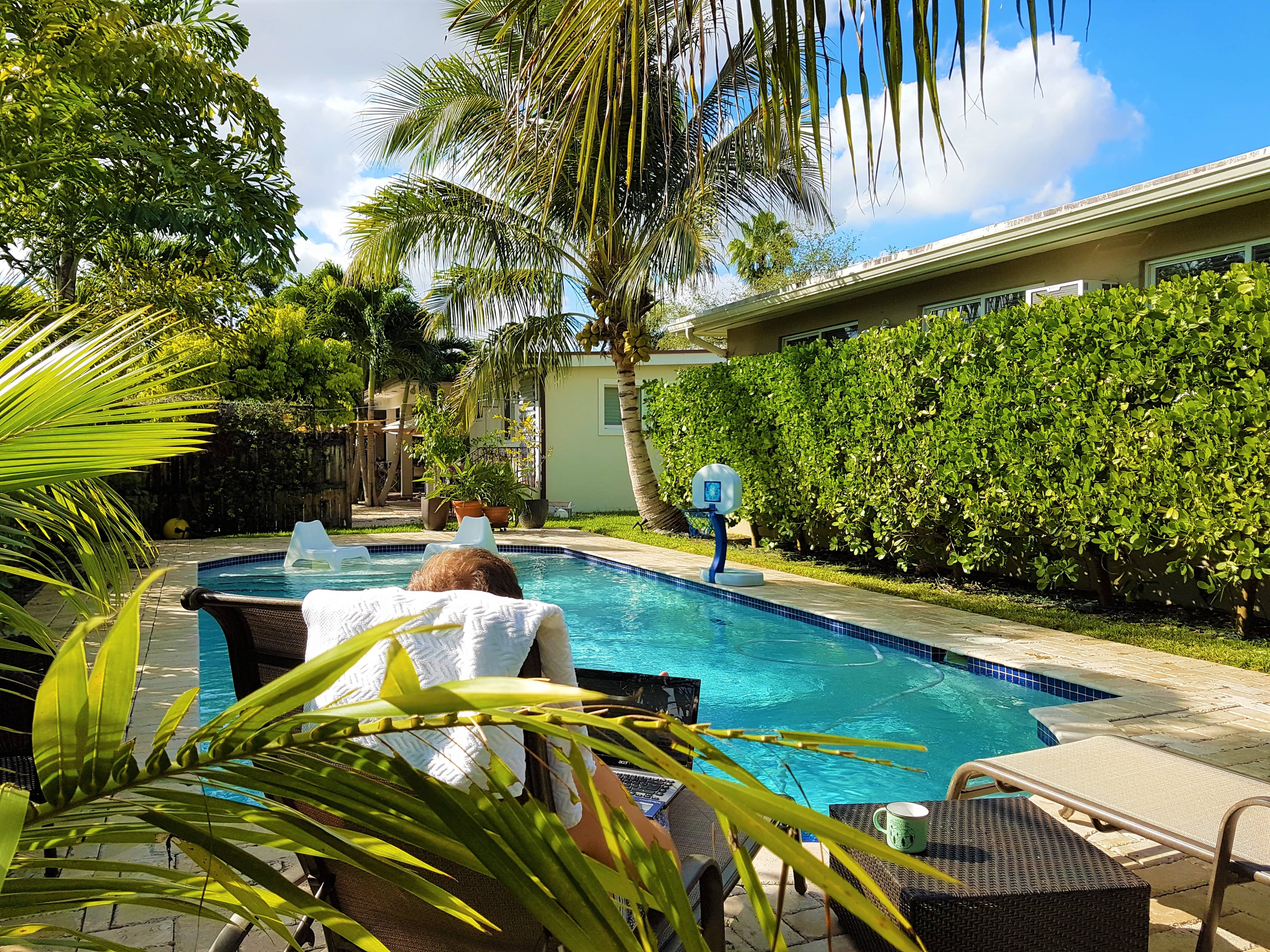 Honestly, after house sitting full-time for over 2 years now, I don´t think I can ever travel for a longer period of time in a different way.
When we have a couple of days or a week between house sits and staying in Airbnbs, Motels, or Hotels I am always looking forward to the next sit! 
No Check-In or Check-out times! 
Sure you will have a time window when to arrive or when to leave. But that´s in 95% flexible. Often you arrive a day earlier at a time that works for you. And many owners offer you to stay a day or two longer. Or that you can leave at any time the day they come back. 
Whatever works best for you. So no travel stress. And also perfect for flying. Because this way you can book the cheapest flight or most convenient flight available. 
Having more than one single room, so I can be for myself in one room and my husband in another if we want to (and spending 24/7 together you want to at some point).
Being able to do laundry, for free, (I know not important to many people but for me it is), receiving mail and packages, work in my yoga pants, maybe even outside in a garden surrounded by nature and animals. Doing some garden work to relax and connect with mother earth. I can´t think of any other more enjoyable way to travel. And for me the major advantage is having a full-equipped kitchen (most times) to cook!
For one cooking is my time together with my husband. As you may know we do Intermittent fasting and only eat twice a day. But therefore we take our time to prepare our two meals and eat together. I am very thankful for that knowing not many people have that.
But having a kitchen to cook is also about eating healthy. I don´t know if I could go out eating every single day. Also saving lots of money on food!
Socialize on a different level
Whether you travel on occasion, more frequently, full-time for a while or live a nomadic life. Meeting people is always part of an experience and has a big influence on how you feel about a place.
When you travel as a tourist you most likely meet other tourists, people working in the tourist sector and maybe some locals. But your main desire is to see the country rather than making friends.
As a nomad it is a bit different I would say. You have more time in one place (preferably) to meet locals and get to know their lifestyle and culture. But at the same time constantly changing places and working at the same time can complicate socializing and making friends.
Especially as a couple I find it hard to connect with people when travelling. Of course it´s always about if you want to. And I don´t say it´s impossible. But as a bit introverted person it can be difficult. Co-working spaces and online-communities help to feel connected to other people. But for me, so far, house sitting is on top of the list. 
In over 30 house sits we met so many people of all ages, backgrounds and interests. I can honestly say I wouldn´t have met these people without house sitting. We are still in contact with some of them and a few even became our friends to this day. 
Always a great experience is meeting the hosts the day you arrive. Sometimes they cook or invite you for dinner. And you are talking about god and the world. You can ask all questions you have about the place, the neighborhood, how things work in this part of the world. They are happy to share all their insights and want to make your experience as pleasant as possible. And it´s so interesting what kind of life they live and all the places they´ve been already. Because most people travel as well when you are house sitting for them. 
Besides, the owners often introduce you to neighbors, friends and family members. So they know you and you know who to call if there should be any problems during the sit you can´t fix on your own.
Also, neighbors often know the dogs and like to pet them. But also love to chat with you, the house-sitter. Most of them find the idea of house sitting very exciting and want to know all about it.
In Cyprus neighbors invited us for an Easter dinner/gathering with all kind of traditional Cyprus food, dancing and drinking. A fun night!
But the most people you will meet when sitting dogs. People on the street wanting to pet the dog. Other dog owners in dog parks or dog friendly cafes or restaurants. I´ve honestly had more conversations with strangers in the two years house sitting that all the years before that. As a bit shy/ introverted person it takes some time to get used to. But I can honestly say, I am much better in small talk now. 🙂 
The other day in New Orleans 5 girls (12 years and younger I would say) stopped me to pet the two dogs I was sitting (a Golden Retriever and a Husky). The Golden Retriever loved it so much, that he sat down on the sidewalk while the girls pet him and were talking about their dogs, dead and alive, and what makes or made them special. I realized once again what big part animals play in humans´ life. (And how a death of a beloved animal can help a child understanding life, sickness and death.)
Leaving the touristic track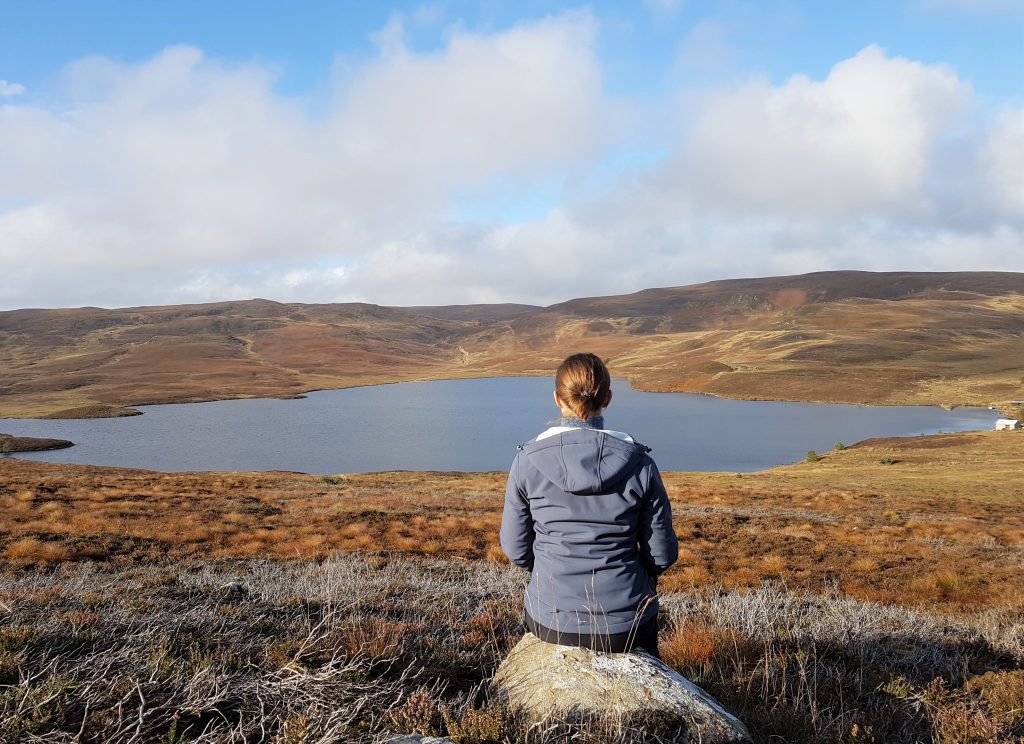 Doing the touristic stuff can be fun for a while. But when travelling full-time and living nomadic it can be exhausting. Plus most live this way to explore the real life. The country, culture, people, how life is lived. And house sitting allows you exactly that. 
Our really first house sit was in Scotland – off the beaten path, for real! The house was an old stone house in the north of Scotland. Several centuries old, located on a dirt road in nowhere. If we hadn´t had this house sit, we would have never have ended up in this part of Scotland. There was no touristic sight. Not even close. But the landscape was amazing. The walks in the Highlands were breathtaking. When wandering around and to the Glens we wouldn´t see another soul! We felt like in "The Outlander"!

As this first one many of our house sits led us to places we´ve otherwise wouldn´t have visited. Our main house sit, which we use as a base in the US now because we do this sit several times a year, is located in Tampa, Florida. We´ve been to Florida before but never really heard of Tampa and never had it on our "to-do"/"to-see" list. But I am so happy Peter applied us for this first sit in Tampa.
The whole Bay Area area (Tampa, Clearwater, St. Petersburg) is so beautiful and has so much to offer. There is so much to do and to see. And while you have tourists, it´s by far not as touristic as Miami, Key West or Orlando. Instead you have a really diverse area. Families, snow-birds, many younger people from all over the US seeking the sun and working there. Co-working spaces, many cute coffee shops, plenty of bars and restaurants including many healthy, vegan and international options, organic farmers markets, local Art Galleries, Boutiques, tons of Breweries and so many different events to choose from. Plus all the Parks, white sandy beaches, National Parks and Islands.
So sometimes it´w worth applying for a sit where the pets and owners are great, the house lovely and in all in a place you´ve never heard of before. It can the beginning of an experience you will talk about for years.
And even if you house sit in a popular touristic city. House sitting allows you to explore it as a local.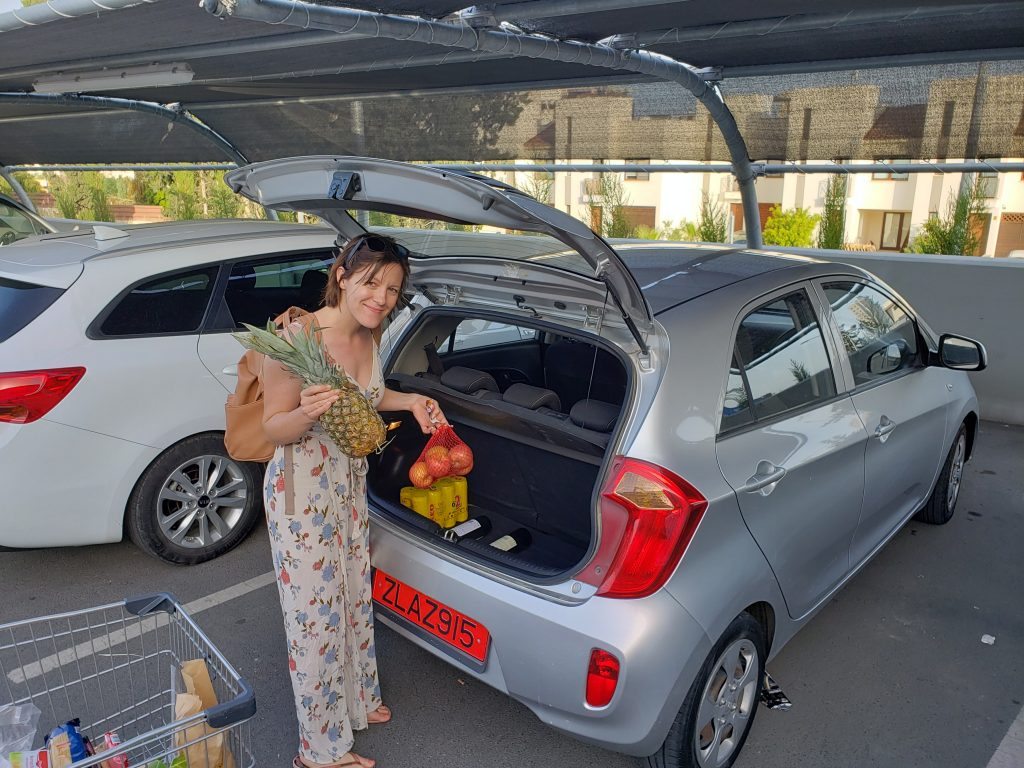 House sitting is more than taking care of the pets and the house in exchange for free accommodation. It´s about exploring a place as a local resident and understanding how and why things work (or don´t).
The longer a house sit, the more responsibilities you have, but also the more you get to know about the way of living.
Where/how do people shop groceries? What to do on weekends? What are locals proud of? What not so much? Where is this cute coffee place where locals go to meet up? Overall, what are the hidden gemes only locals know about? And believe me, til now everyone recommended us at least one place or activity we´ve otherwise wouldn´t have seen or done.
But living local is also about getting to know the simple stuff about a day-to-day life. Costs of living, getting around, what people do (and don´t). What to be careful about/ what to watch out for. Weather conditions. Climate induced specifics. 
House sitting in the US for over two years now, I can tell you all kind of stuff I´ve learned. And I will probably write a whole blog post about it. Storage units are a thing. So are coupons. Having a business is a thing. Organic is big. Credit cards are precious. And having a car is necessary.
I do understand now why Tesla is so determined to introduce the self-driving car. Growing up in Europe it wasn´t clear to me, that outside of New York City and Chicago, driving a car is pretty much your only option to get around in the US. Thanks to General Motors. And when all people drive, traffic is a nightmare, but also distances are quite far. So many are on their phones while driving to pass the time or to use the time "efficient". I am still shocked seeing people driving on the Highway, mostly in the middle lane, texting, facebooking or watching TV shows on their phones. But I do know now where it´s coming from.
And while living in Florida, where you can wear shorts all year long, is a dream. Having to keep everything clean and dry inside to keep cockroaches and bucks away can be annoying. Not mentioning sitting outside in the garden for an hour is for me only possible in a Florida cage or bitten by 10 mosquitoes. My consumption of tiger balm tripled since house sitting in Florida. 
But I don´t want to complain. I am glad that I experienced all these things. Because it makes me understand the culture and way of living much better! As a tourist you only see the shiny stuff you are supposed to see. As a house sitter you see much more, helping you to understand. Not only the local culture but also your own. Things you take for given are often a result of the way you grew up, the way you learned how to do things. Open yourself up and you will see a whole other world!
House sitting is the only way to travel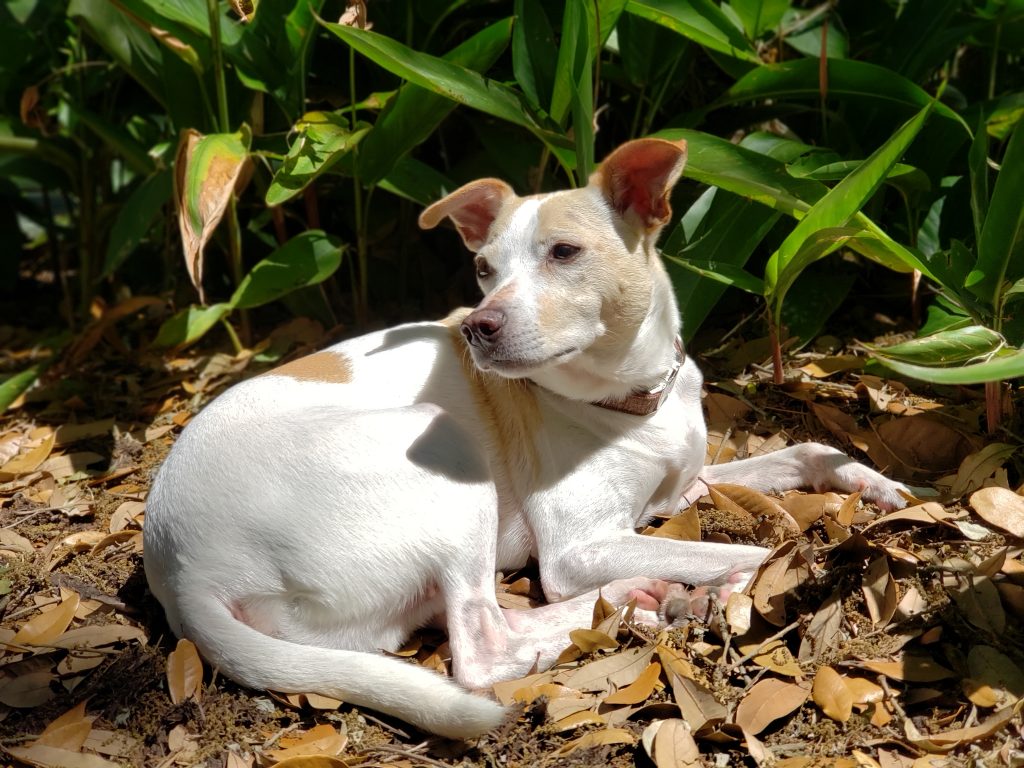 There is so much more I want to share . I could write on and on. But it´s late and I already wrote more than I intended to (as always). But I promise there will be more on this blog. These are only the big Perks of house sitting.
If you are house sitting, please feel free to comment your positive experiences and why you house sit. I´d love to hear it!
And if you are not already house sitting. You can sign up here for Trustedhousesitters.
As always. Sharing is caring! So go ahead and share with friends, families and/or on social media. Let´s make house sitting the future!